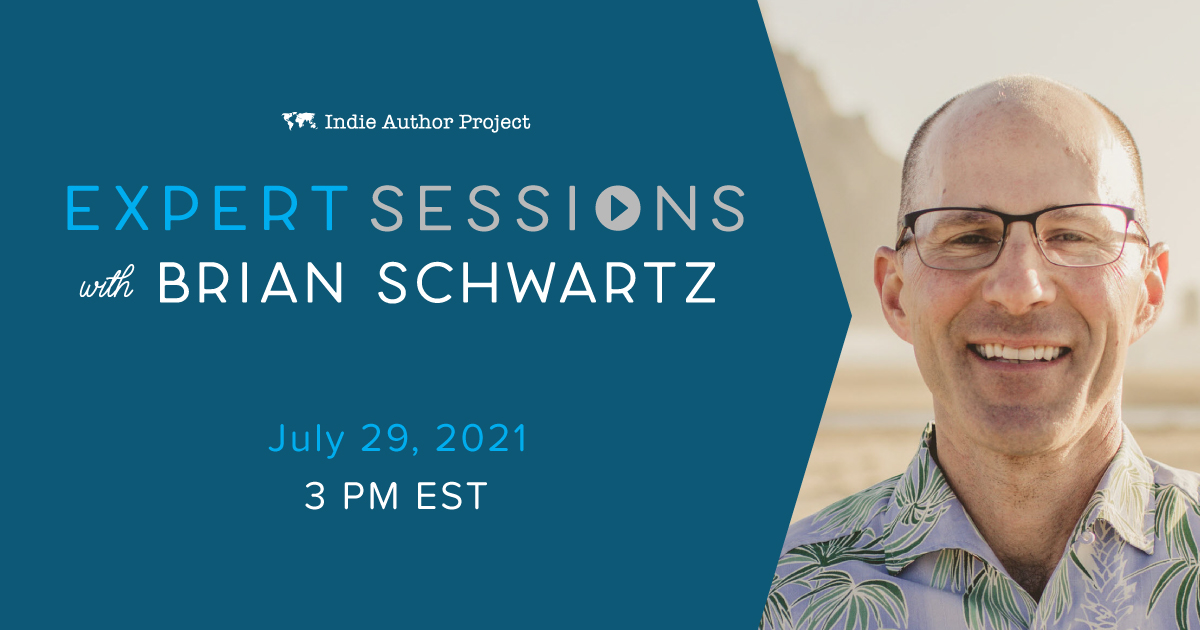 Getting Book Reviews
What's the one thing you can do each and every day to grow your book sales?
Ask for a review.
In this session, Brian Schwartz will share his tips on how to create the essential foundation behind any successful book: a strategy to continually ask for reviews (and follow-up). Putting marketing dollars behind a book without reviews is the fastest way to blow through your budget. While Amazon reviews get all the attention, there are many other ways you can gather & leverage reviews elsewhere.
10 takeaways you can expect from attending this webinar:
– How to ask for a review to increase the odds of getting a good one.
– Indicators Amazon uses to remove reviews (and the importance of using a "barebone" url when pointing to your book).
– How to get more mileage from each review.
– Using reviews in your marketing materials and front matter.
– How many reviews you need.
– When a bad review can be good.
– How to avoid getting banned by Goodreads.
– What a successful reviewer outreach, tracking & follow-up system looks like.
– How to uncover 100+ reviewers in your own network.
– Using advance reviews in your launch.
Bonus: How reviews help you increase your profit margin.
After helping hundreds of authors since 2009, Brian has seen firsthand what works and what doesn't. How do you get a good review for your book? You put your book in the hands of the right reader. How do you get a bad review? You put your book in the hands of the wrong reader! Amazon.com began with a single line of code. Similarly, the success of any bestseller began with a single review. Brian and his team in the trenches have personally gathered hundreds of reviews for his clients.