2020 California Author Project Winners
Adult Fiction Winner // Christy Cooper-Burnett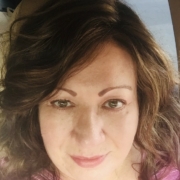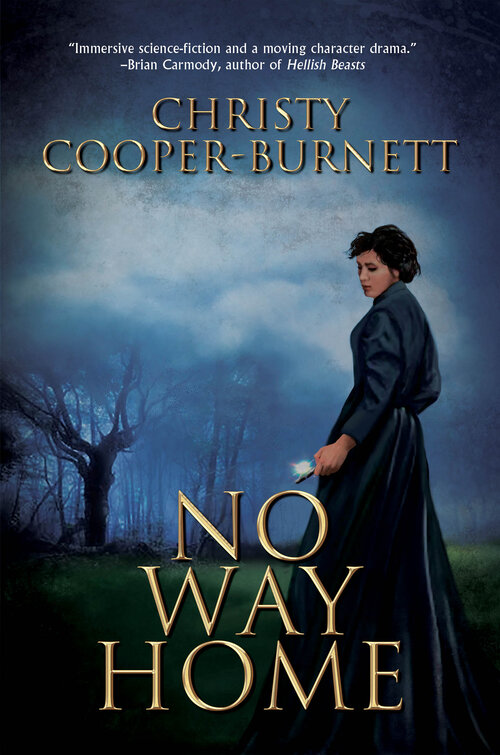 Christy Cooper-Burnett
No Way Home
Lake County Library



Tell us a little bit about yourself.
I am an emerging author based in Southern California with a degree in Administration of Justice. I did not pursue the justice system as a career, but it has always interested me, particularly because many of my family members chose law enforcement as a career path.
I spent most of my work life in new home construction management, retiring early in 2019. I have always been a people person and an extrovert, so it well suited me for a career in management. I enjoy the challenge of solving problems, and in construction there are always problems to solve, so it provided me a great sense of achievement.
I have one grown son and a rescue beagle named Gertie. Although I have lived all over California, I have recently settled in my hometown close to family and lifelong friends. 
Tell us a little bit about your winning book.
No Way Home is my debut novel and a labor of love! The storyline follows one woman's journey through time after a computer glitch strands her over two hundred years in the past. Christine Stewart lives in 2070, Los Angeles, and works as an inmate transporter for the government. On a routine trip to 1867, Oklahoma, her equipment fails stranding her there. 
I wrote the story from the protagonist's perspective, and it was important to me I make her relatable. I did not want to create the stereotypical young, sword wielding, beautiful heroine. Christine is a forty-year-old regular woman, just doing her job when her entire world turns upside down. She is antisocial by nature, so relying on others is challenging for her. She fights to overcome her introvert tendencies and make the connections to survive as her personality evolves. 
As she travels from 2070 to 1867, and finally to 1335, the reader gets to explore vastly different time periods and the characters face unique challenges in each part of history. The story has enough imaginative fiction for science fiction lovers while being light enough for readers who like a little romance, a little humor, and a lot of adventure. 
What inspired you to write this book?
My inspiration for No Way Home came to me in a dream. I had a very specific dream about a woman trapped in the past, and in it I was typing the manuscript on an old manual typewriter. It was one of those dreams that sticks with you into the next day, and I mentioned it to my son. He thought it would make a great story and encouraged me to draft the plot and expand the storyline. After I completed the outline, I realized this was a book I would want to read, so I hoped other readers might find it interesting.
What made you want to be a writer?
I have always been a storyteller. I am in my element when I have a story to tell and a live audience. No Way Home was my first endeavor into writing, but I found it to be a natural progression. Writing is a much-needed creative outlet for me, and I haven't looked back since. I have completed book two in the series which will release in June 2021 where Christine and her friends will be back for another adventure.
How have libraries played a role in your writing journey?
I have always been a voracious reader. My grandmother and mother instilled that in me at a very young age. My grandmother was an English major, a teacher and a book editor. Going to the local library was a treat for me as long back as I can remember, and I am still a card-carrying member of more than one library to this day. 
There is something so magical about a library. We cannot replicate the knowledge and history within its walls anywhere else. I understand the digital age is upon us, but for me, I will always prefer the feel of a book in my hand, and the library is this author's happy place. 
YA Fiction Winner // Michael J. Bowler
2020 Colorado Author Project Winners
Adult Fiction Winner // Amy Rivers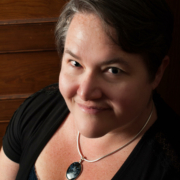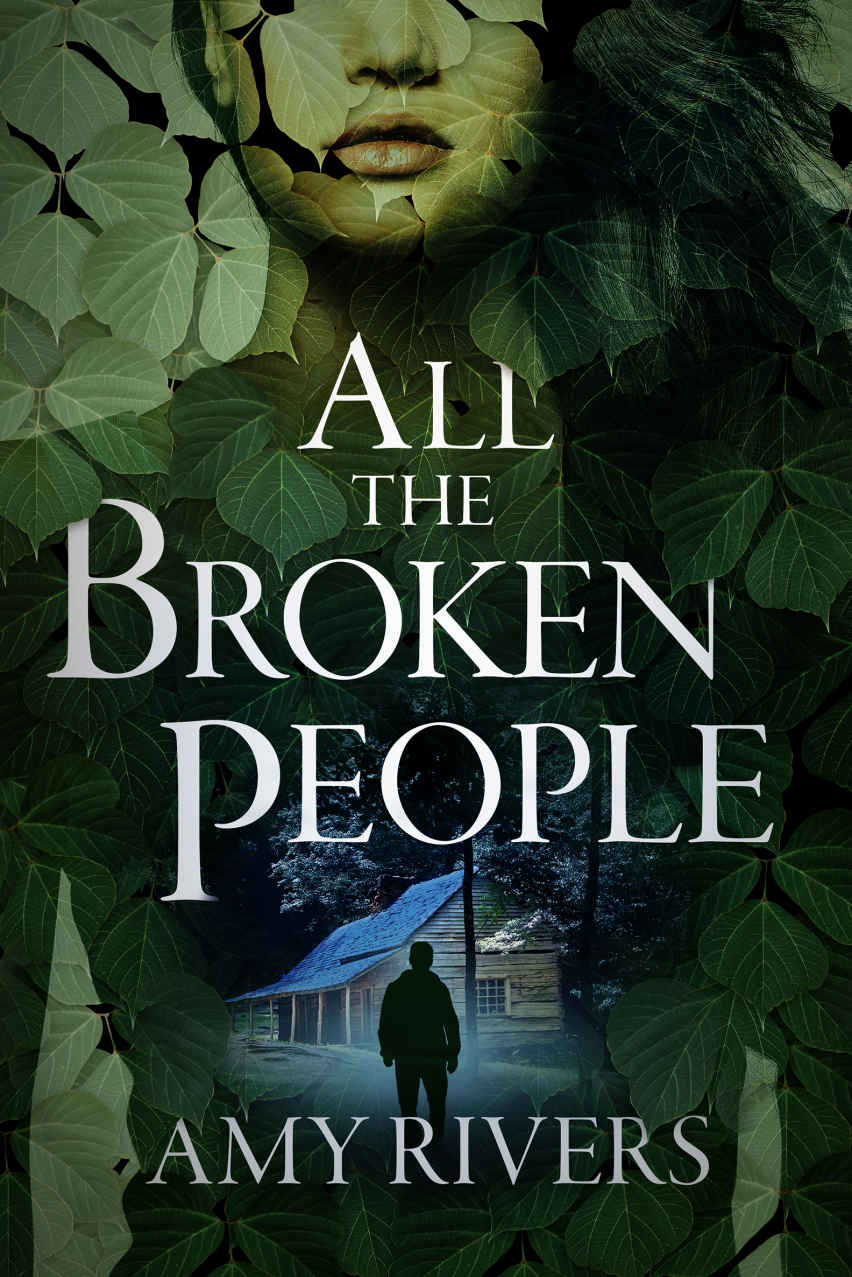 Tell us a little bit about yourself. 
I was born and raised in New Mexico, and now live in beautiful Colorado where I write books, run a writing organization, and enjoy time with my family. Before moving to Colorado, I was the director of a sexual assault nurse examiner program that served two counties. My passion for violence prevention led to my studies in psychology, law, and forensic criminology. I write fiction, but I try to infuse my stories with the realities of interpersonal violence and women's issues so that readers will gain new perspectives. I have published three novels and a number of short stories and personal essays. My next book, COMPLICIT, will be published in April 2021.
Tell us a little bit about your winning book.
All The Broken People is the story of Alice Bennett, a woman with a tragic past, and her husband Will, a good man with a bright future. Alice travels to a small town in North Georgia to help her mother-in-law recover from a fall, hoping to endear herself to a family that she doesn't truly believe she is worthy of. The truth, something that Alice learns the hard way, is that everyone has secrets. Everyone has a past. And refusing to confront those secrets, trying to bury them, to forget them, doesn't work in the end. Alice's experiences, and the truths she uncovers, force her to confront her own demons and take an honest look at the life she had led and the future she hopes to have.
What inspired you to write this book?
I was born and raised in southern New Mexico, so when my husband took me to Georgia to meet his family, I discovered a new obsession: kudzu. All The Broken People was born of that obsession. I fell in love with the small town of Jasper, GA and the beautiful landscape of the mountains of North Georgia. As I began to research the area, I came across the story of Juanita Jones. The main character, Alice Bennett, had already been born in my mind and so she began her journey, uncovering dark secrets, and ultimately unearthing the story of Juanita Jones, a real woman who was given back her voice in the process.
What made you want to be a writer?
I've always loved to write and I was fortunate to have a lot of support for my writing early on, largely through the school system. We published our own books in 3rd, 4th, and 5th grades at school. In high school, I published poetry in a school anthology. Those experiences gave me confidence in my voice and my ability to communicate through writing. Another two decades gave me the life experience that I needed to figure out what story I wanted to tell.
How have libraries played a role in your writing journey?
Libraries have always been a huge part of my life, from my first memories of Summer Reading Programs to running my hometown Friends of the Library organization. When I was working with Friends, I met so many talented authors. I've always loved to write, but most of my work to that point had been academic or business-related. When I started writing fiction and then writing full-time, my local library supported my budding career by hosting events and carrying my books. As an indie author, and as a citizen of this democracy, I cannot say thank enough to our libraries for supporting authors and providing a place for the free dissemination of information and community services.
YA Fiction Winner // Ben Gartner
2020 Connecticut Author Project Winners
Adult Fiction Winner // AA Freda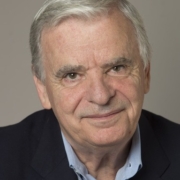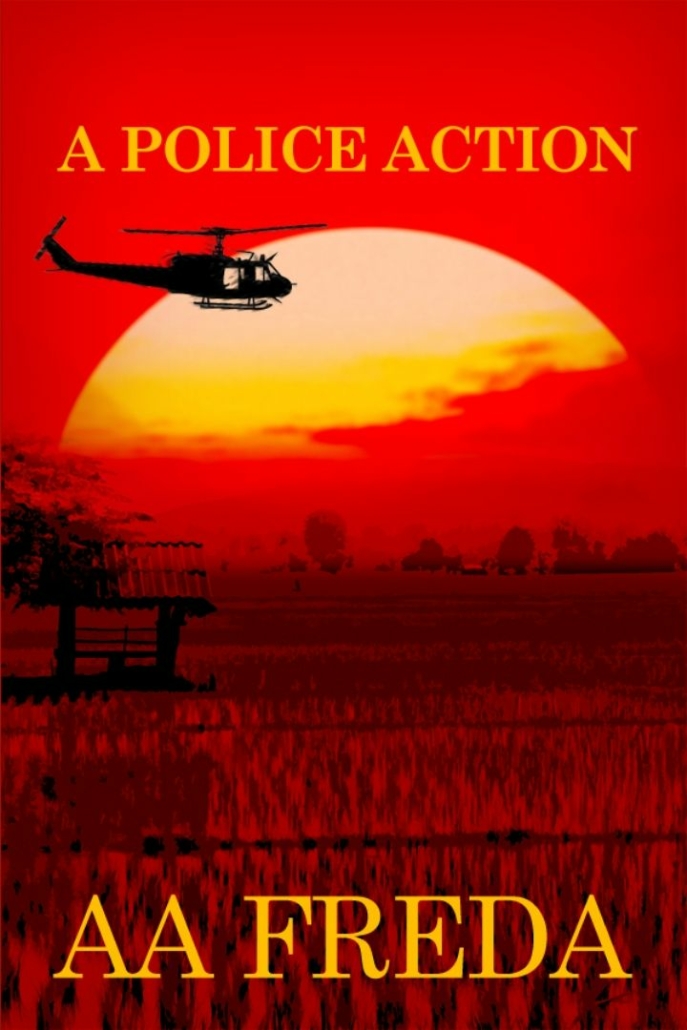 Tell us a little bit about yourself. 
I'm an award-winning author who likes to write about life experiences I've had or people he's met along the way. I have written five novels. All have been highly acclaimed.
What inspired you to write this book?
A Police Action is a coming-of-age story about two confused young adults caught up during the free love and Vietnam era of the late 1960s. What inspired me to write this book is my actual experience of going off to Vietnam and leaving a young woman behind. This was an incredibly tumultuous time for the United States and Vietnam, as well as the young people caught up in it. I wanted to share that life-changing experience with a new generation while also going beyond history to writing some good fiction. 
What made you want to be a writer?
I had always wanted to write but unfortunately life sometimes gets in the way of your dreams. As I got older, I was able to have time for my love and that is writing. My first novel was written in the eighth grade a piece called La Prata. One day in the English class my teacher Mrs. Diamond walked by my desk and noticed me writing instead of paying attention to her class. She confiscated my book. The next day she came in and handed the writing back to me and transferred me to her journalism class.
How have libraries played a role in your writing journey?
As a youngster growing up my family was extremely poor. I come from a large family and there weren't any funds available for me to buy any books. My time was spent going to the West Farms Library in the Bronx and checking out seven books every month. The seven books were the most that the library would allow me to check out. The rule was that the books had to be returned within 28 days or you would be fined 5 cents a day for each book. Since I couldn't afford the fine, I always made sure to have the books back on time. Over time the librarian got to know me and would be a little more lenient on the fines. She would also allow me to check out more than seven books. I wrote about this episode in my first book, Goodbye Rudy Kazoody. Without a library, I would never have developed my passion for literature and they are a vital institution for the communities they serve to this day. 
YA Fiction Winner // Kristin Ward
2020 Florida Author Project Winners
Adult Fiction Winner // Craig Moody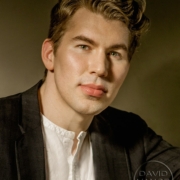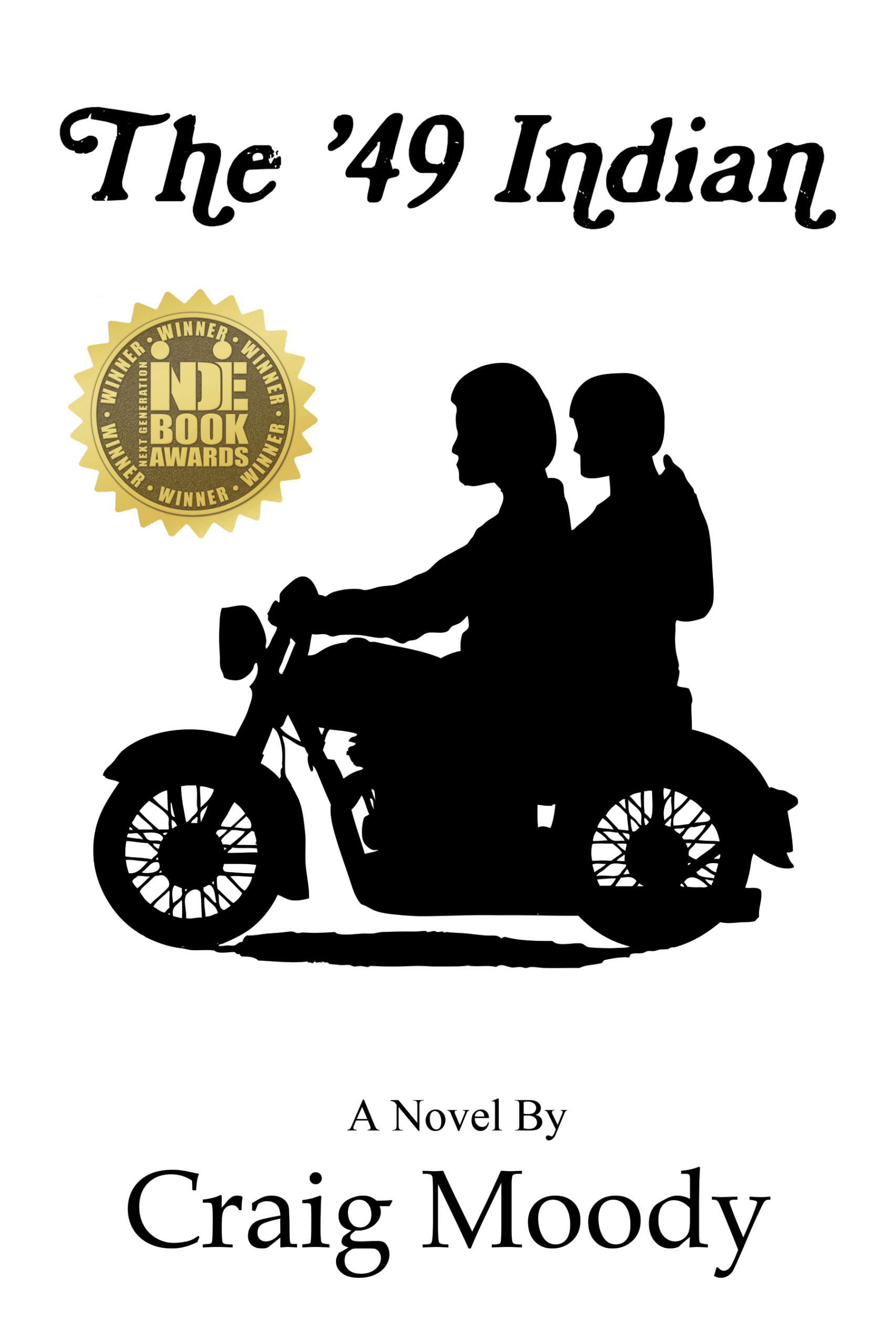 Craig Moody
The '49 Indian
Broward County Library



Tell us a little bit about yourself. 
My name is Craig Moody. I am a 37-year-old South Florida native. I am the author of seven novels; four are released, two are in waiting, and the seventh is currently being written. I have been blessed to receive many various prestigious independent book awards for my various titles. The '49 Indian is even being considered for film adaptation, which will be an ultimate dream come true for me. I currently reside in Fort Lauderdale, Florida, with my partner of five+ years, Gable, and my 25-year-old cockatiel, Alley.
Tell us a little bit about your winning book.
The '49 Indian is my debut novel. It is a cross-country coming-of-age love story that captures the fierceness and endlessness of a soul-bound and profound bond between two young men. On the back of an antique motorcycle, the two main characters travel the country, facing hardship and resistance from both the elements and fellow man. The resilience of their companionship is a testament to the mightiness of their love. I have received feedback from readers around the globe who have commented on the book's universal appeal. Readers of any age, experience, sexual orientation, and gender can relate to the feeling of love and ultimate commitment the book captures. We all want to love and be loved unconditionally, no matter what happens to us in life, and The '49 Indian gives us hope that such a love can and does exist.
What inspired you to write this book?
The '49 Indian was inspired by a cross section of real-life relationships. First and foremost, it is inspired by my relationship with my partner, Gable. The initial inspiration for the book came when he and I were first getting together, and I was struggling with fear and insecurities about allowing myself to become vulnerable to someone. I had been hurt too many times before him. In a very powerful spiritual moment of clarity and certainty, I felt and foresaw what I hoped would be the future for us: a mighty, powerful, and undying bond. The book is also inspired by the lifelong companionship of my parents. They have been together since they were children and have now been married for over forty years. 
What made you want to be a writer?
I have been a natural storyteller since I was a child. It was first displayed in the way I played; everything was highly imaginative and followed a narrative. But it was when I started to write that true attention was paid. My mother still has various stories I wrote as a child. Teachers would always tell her how unique it was for someone so young to write such complex tales. All through school, teachers would notice and encourage me to write. I dabbled a bit when I was younger, but I never finished anything to completion. It wasn't until 2016, when I started The '49 Indian, that I really began to pursue writing in a very serious way. I am still not where I pray I will be someday. I long to have a true writing career. I just want to see the stories go as far and wide as possible. I see the talent as a gift I am meant to deliver into the world. It doesn't belong to me; it belongs to everyone. I know that sounds a bit hokey and perhaps corny, but it is genuinely how I feel. The writing comes through me. It's a very spiritual process, and I am always amazed by how it all comes to be, and I greatly honor and humble myself to it. I believe all artistic talents are gifts to the world. Artists are merely the vessels the gifts are delivered through. I feel blessed to have been chosen to make these deliveries, and I hope to deliver as many as possible before my time here on Earth has ended. I also love escaping into the stories; I always feel like I am the first reader since I don't plan or know what will happen until it is written. 
How have libraries played a role in your writing journey?
Libraries have always been magical places for me. The atmosphere of the building, the sensuality of the books themselves—their feel and smell. There are a million different universes to be explored between each and every cover that rests on the shelves. The possibility for escape, knowledge, and freedom is endless. 
YA Fiction Winner // Hayley Reese Chow
2020 Illinois Author Project Winners
Adult Fiction Winner // Hollie Smurthwaite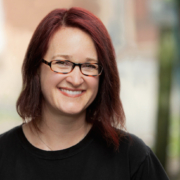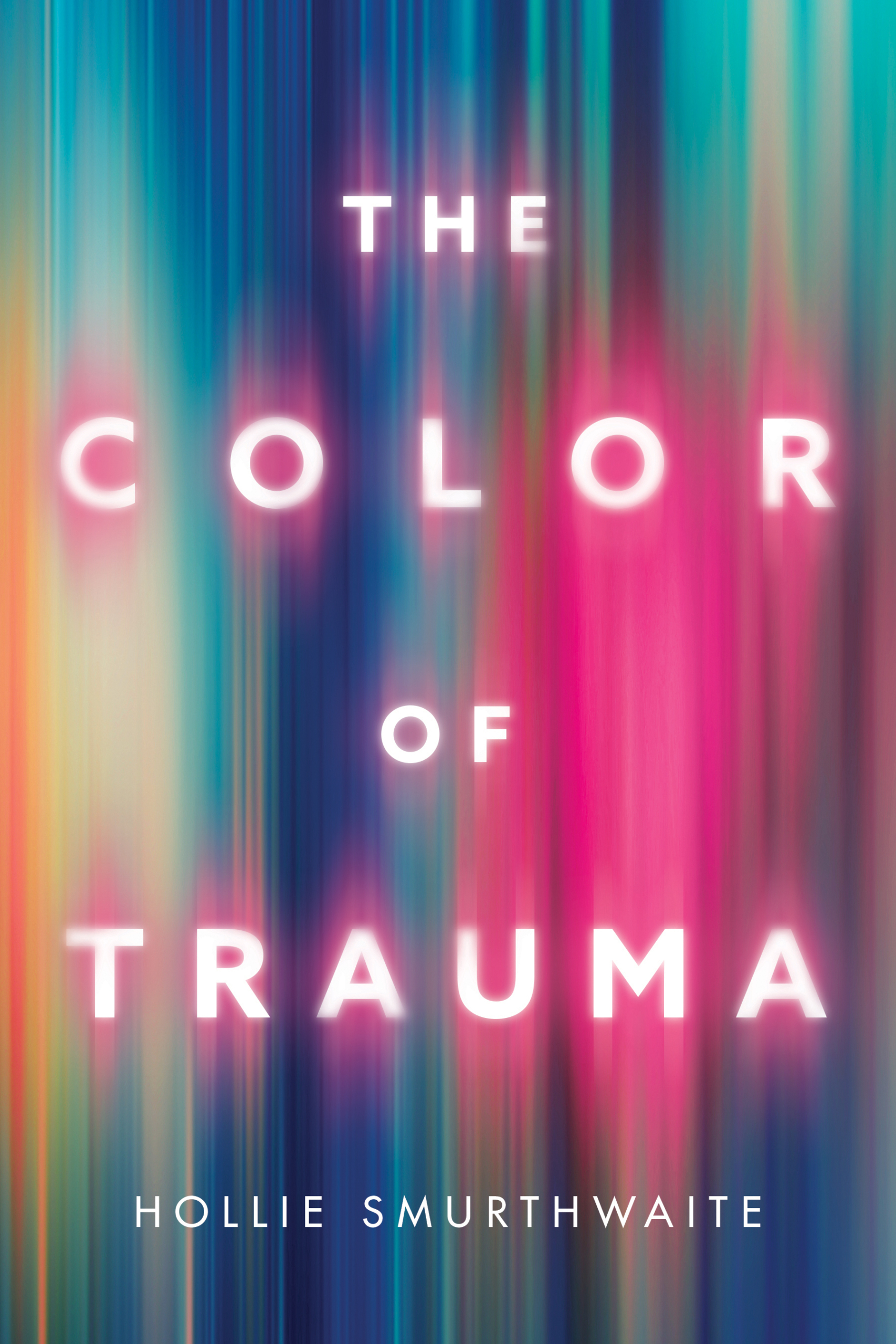 Hollie Smurthwaite
The Color of Trauma
Chicago Public Library



Tell us a little bit about yourself. 
I live in Chicago with my husband, son, and an elderly dog and cat. I write daily with varying degrees of success. When not writing, I'm thinking about writing, thinking about why I'm not writing, or trying to figure out how I can squeeze in a few more minutes of writing before the end of the day. For a little balance, I also enjoy reading, movies, cooking, and hanging out with friends and family (now on Zoom). In past lives, I've been a massage therapist, belly dancer, and office manager. I don't recommend the office management.
Tell us a little bit about your winning book.
The Color of Trauma is a romantic suspense novel about a broken woman who can experience other people's traumatic memories and the struggling Chicago homicide detective who compels her to assist him in his hunt for a serial killer. Outside the obvious suspense and speculative aspects, the novel dives into issues of trauma, the price of self-sacrifice, and love that comes even to the broken. 
What inspired you to write this book?
I came up with the concept while wondering if the memory of a horrific event were removed, could a person live their life as they had before. Sort of like the "if a tree falls in the woods and nobody is around to hear it, does it make a sound" question, only with trauma. That gave me the idea for memory readers and a subject to explore.
What made you want to be a writer?
I've always had an active imagination, but back in 2008 I was on a trip to Belgium, and I was touring an old church. The place was centuries old, and I was thinking about all the people over hundreds of years who had been in the very place I was standing and wondering what they wanted, what they were seeking there. And I came up with an idea for a book–which I then proceeded not to write for another five years, but think about often. In 2013, I started writing and haven't stopped. The Color of Trauma is the third book I've written (the other two and a half are sleeping "in a drawer").
How have libraries played a role in your writing journey?
I. Love. Libraries. And books. It's certainly possible to write a book without reading anything  else, but it would be like shoveling a driveway with a spoon. Libraries give everyone the opportunity to read a plethora of books in almost any genre. I've personally used my library to read a ton of books (and listen to audiobooks) in my genre to get a feel for what readers want, and I'm able to read books on non-fiction subjects that help make my book better, like crime scene investigation and detecting lies. My library, The Chicago Public Library, has a wonderful website where I can put holds on books and have them sent to my local branch. Libraries also employ awesome librarians to help with research and resources. All that free of charge. 
YA Fiction Winner // Otto Schafer
2020 Louisiana Author Project Winners
Adult Fiction Winner // Richard Robbins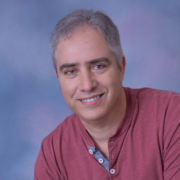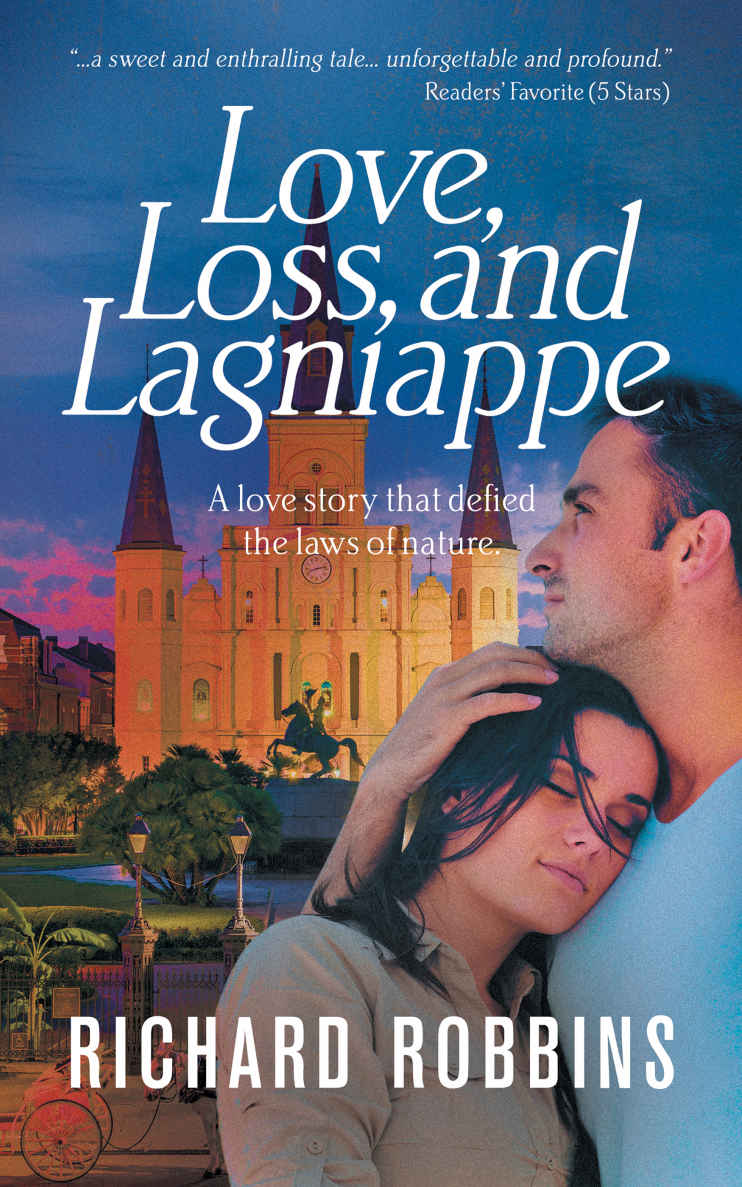 Tell us a little bit about yourself. 
I was fortunate enough to be raised in a large, loud, and loving family. As the youngest of four boys, growing up in Miami, with Brooklyn roots, there was always some family drama consuming our lives. Adding my wife's family and our three beloved children to the mix ensured a never-ending supply of interesting twists and turns, conquests and tragedies. 
It did not take me long to realize that all the funniest, most interesting, joyful, and painful stories were the result of family dynamics, and it was this that I wanted to explore in my writing.
Tell us a little bit about your winning book.
Love, Loss, and Lagniappe explores one man's journey of self discovery after heartbreaking loss. There are semi-autobiographical elements to the story since my wife became gravely ill early in our marriage when we had three children under the age of five. Fortunately, she recovered, but I had never fully worked through the emotions that it brought out in me.
The book explores a number of themes, including the nature of love at first sight, man's relationship to God, how one deals with loss and the redemptive power of love. And of course, I take a shot at explaining the scientific basis for the meaning of life. Really.
What inspired you to write this book?
I wrote this book to explore my feelings about a critical event in our family's life, and perhaps give myself permission, or forgive myself, for having doubts about my ability to continue on in the face of tragic loss. 
I have been amazed at the number of people who have come up to me after reading the book and spoke of having similar fears and doubts in times of loss, and how much they related to the character. This seems to occur more often in men, and for some reason, the stronger and more powerful the man, the greater the reaction.
The book is also a love letter to The City of New Orleans, my home, and the source of inspiration for many finer writers than myself.
What made you want to be a writer?
I had wanted to become a writer in High School, and was encouraged by a wonderful educator, Ms. Barbara Goleman. However, I chose the practical path and enrolled in Medical School, satisfying myself by telling nighttime stories to my children, and mostly true yarns to my friends. 
When my youngest child went to college, I found more time to dedicate to formal writing and began writing my first novel, with no intention of having it published. When it was finished, I submitted it to a few publishers on a whim, and after a few no's, was fortunate enough to receive a yes from my current publisher, and cherished partner, Evolved Publishing. 
How have libraries played a role in your writing journey?
Having been through Medical School and Graduate Business School, I have spent more than my fair share of time in libraries. I find that I am much more productive during uninterrupted time, so getting out of the house and avoiding the distractions of the family, the dog, and the refrigerator, allows me to be more creative, so I often work in libraries or coffee shops. 
I am fortunate enough to live adjacent to one of the great public libraries in the country, The Milton Latter Branch of the New Orleans Public Library. Housed in an ornate stone mansion, which was at one time the finest home in The State of Louisiana, it has beautiful reading rooms and a friendly and knowledgeable staff who have been a great resource for me, and to whom I am deeply appreciative. They have even hosted the book release party for my most recent book, Panicles, in their beautiful parlour.
YA Fiction Winner // Jennifer Comeaux
2020 Minnesota Author Project Winners
Adult Fiction Winner // Thomas Peacock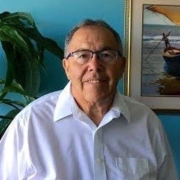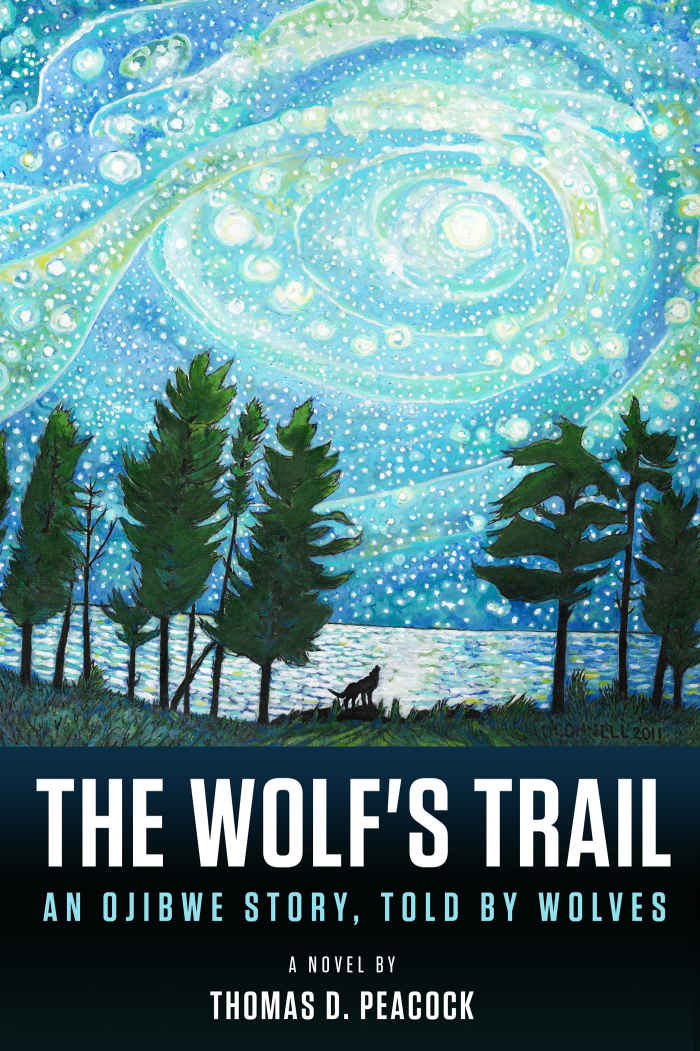 Thomas Peacock
The Wolf's Trail
Duluth Public Library



Tell us a little bit about your winning book.
The Wolf's Trail tells of Zhi-shay', an elder wolf, and a litter of young wolves living somewhere on the side of a hill overlooking the river that flows through Nagahchiwanong in northern Minnesota. Zhi-shay', who knows the whole story of the parallel relationship between wolves and the Ojibwe going all the way back to the Beginning, sharing it with his nieces and nephews, and us. Replete with universal lessons, The Wolf's Trail is the story of the Ojibwe, told by wolves, of what they were and have become, and the promise of their becoming.
YA Fiction Winner // Bethany Atazadeh
2020 Missouri Author Project Winners
Adult Fiction Winner // Jillian Thomadsen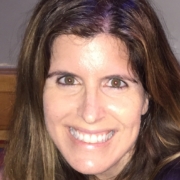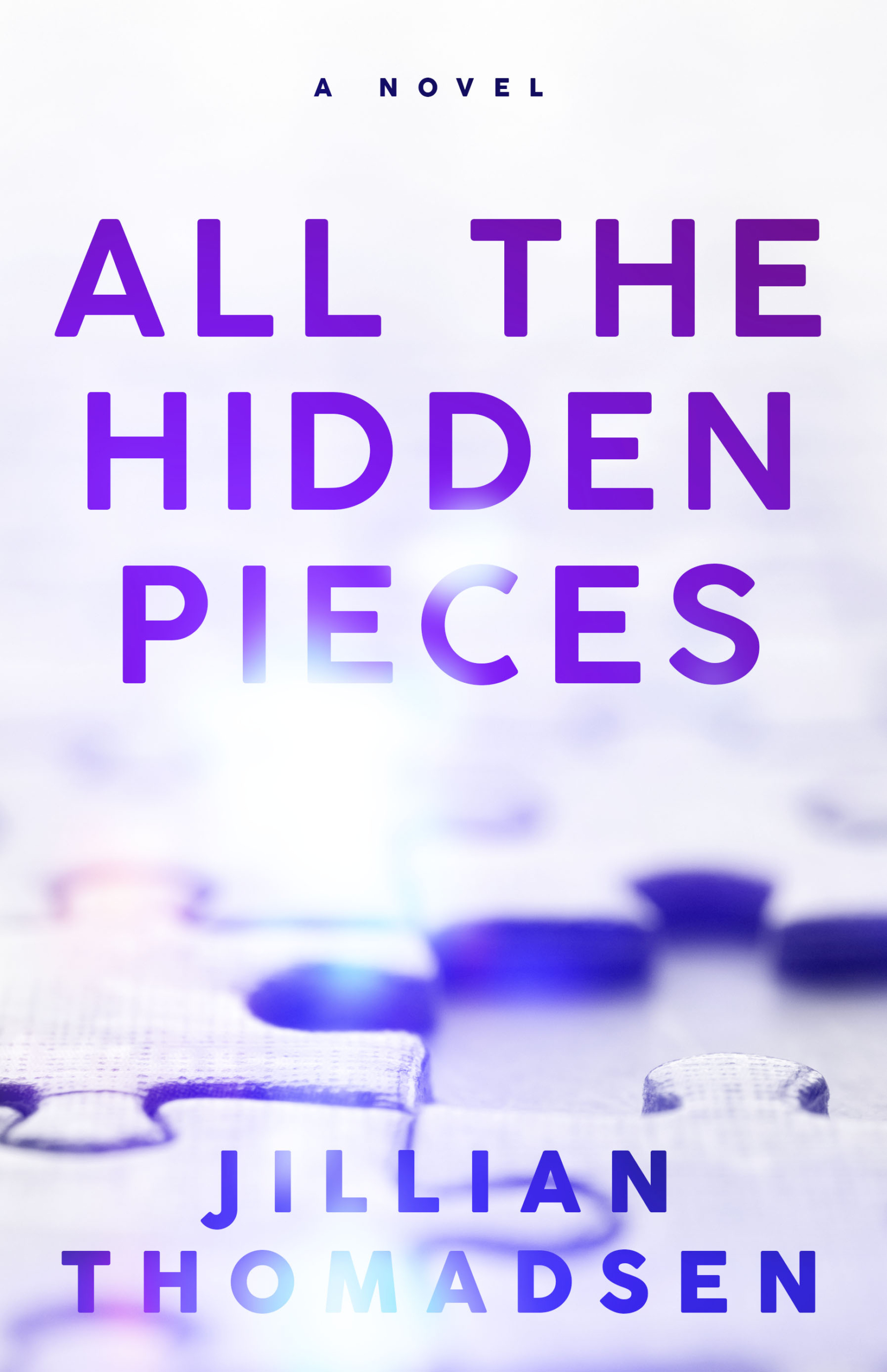 Jillian Thomadsen
All the Hidden Pieces
St. Louis County Library



Tell us a little bit about yourself. 
I grew up in Baltimore and went to college at the University of Virginia.  During my senior year at UVA, I was faced with two post-graduate options: whether to join the uncertain pool of aspiring authors trying to get noticed in the publishing industry or whether to accept a secure job offer as a Fixed Income analyst for Goldman Sachs.  Ever the pragmatist, I chose the latter and pushed my writing ambitions to the side.
What followed was over a decade of work in the Finance industry.  From 1999 – 2013, I worked for various investment banks, got my CPA and MBA and honed my skills as an Excel spreadsheet modeler.  There wasn't much time to write, but my desire to craft fictional novels and personal essays never waned.
As soon as my husband's job took us to St. Louis in 2013, I decided to quit working to take care of my three boys and write in whatever spare time I could find.  It was one of the best decisions I've ever made.  Since then, I've contributed to ADDitude Magazine, Sophisticated Living and ScaryMommy, as well as other publications and I've been briefly featured on The Today Show for an essay about travel with kids.  All the Hidden Pieces is my first novel.
Tell us a little bit about your winning book.
All the Hidden Pieces is a suspense novel. In the first chapter, one of the protagonists, Greta Carpenter, gets a call.  After hanging up the phone, the Carpenters hastily pack up their belongings and abandon their home. 
No suspense seems more riveting than the question of why a family would choose to leave everything behind.  I wanted to keep the reader fully engaged with the mystery, to see if they could figure out why this family left and where they went.  Underscoring the Carpenters' tale is the story of what it's like to grow up with an undiagnosed learning disability.
All the Hidden Pieces is a dual-narrative, dual-timeframe novel, and the protagonist of the other story is the police detective assigned to uncover the Carpenter family's whereabouts.  Roberta Hobbs is a confident, intelligent police veteran but she has an unresolved past.  There's an ex-boyfriend who may have been involved with the Carpenter family's disappearance and a current boyfriend who seems a little too eager in their relationship.  Before Roberta can accept what's going on in her life and solve the mystery, she needs to come to terms with her past.
Ultimately, the two narratives weave together for a gripping, unexpected conclusion.
What inspired you to write this book?
My son Ryan's dyslexia diagnosis inspired me to write this novel.  In kindergarten, Ryan had significant issues with letter formations, spelling, word retrieval, rhyming and other classic signs of dyslexia.  My husband and I raised these issues within the school, but Ryan's problems were dismissed as developmentally appropriate, and he wasn't tested and diagnosed until the end of second grade. 
Throughout Ryan's elementary school years, I began speaking with other parents of dyslexic students and so many of us had the same story.  We had to advocate for our children in ways we never anticipated.  We had to wrangle with school districts to get our kids tested, diagnosed, and for them to receive the resources they so desperately needed to succeed. 
I started wondering…What happens to the kids whose parents lack the resources to advocate?  What happens to kids whose adults don't see the warning signs?  It seemed all too easy for dyslexic kids to slip through the cracks.  In many cases, learning disabled children are seen as stupid or lazy, and they often view themselves in the same light after struggling for so long with something that seems like it should be easy.
One of the main characters, in All The Hidden Pieces, John Brock, has dyslexia and I aimed to portray his struggle in the most honest light possible.  I based a lot of his story on what my son Ryan has faced.
What made you want to be a writer?
From the moment I first picked up a pencil, I have always loved to write.  In elementary school. I carried a notebook around with me and indulged my imagination on the school bus and during recess.  I wrote my first book, Wollack the Witch, in second grade. 
My pursuit of fiction writing continued for years – throughout middle and high school.  During college, I wrote a fictional political satire about our nation's distaste for – and yet desire for – tabloid media.  Somehow I missed the memo about partying and socializing during these years, and instead spent my Friday nights holed up in UVA's library stacks, tearing through my notebooks.
I have always viewed writing as a sort of therapy, a way of digesting the world around us.  And yet…I stopped writing for many years.  These were the years when I lived in New York City and Los Angeles, when I worked in Finance, got married, bought a house and had three kids.  The world was moving in fast-forward, galloping through years and milestones… while something inside of me felt missing.
When we moved to St. Louis, I quit Finance to become a stay-at-home mom and pursued freelance writing. Since then, the prose has poured out of me, this bottled up endeavor that had been buried beneath spreadsheets, deadlines, PTO forms and to-do lists for so long.
If I've learned anything about myself, it's that writing is as fundamental to my being as sleeping or eating.  Various obligations may compel me to take breaks, but I will always find my way back to it.
How have libraries played a role in your writing journey?
Libraries have always played a critical role in my writing journey. As an adolescent, I visited my local Baltimore County branch on a weekly basis. It was a safe place — away from the mayhem of middle school, a repository of books I couldn't afford to buy and a sneak peek of romance novels I was too timid to check out. Mostly, the local library offered a plastic seat and a blank surface where I could sit unnoticed, and write to my heart's content.
My affinity for libraries continued throughout my childhood and adulthood. Wherever I lived, I sought out the local library.  In St. Louis (pre-COVID) I regularly brought my kids to the Headquarters branch of the St. Louis County Library, even writing about it in one of my essays. (https://www.additudemag.com/dyslexia-reading-disability/)
I've sat in the seats during many author events and it's thrilling to entertain the idea of being on the other side – a collection of bibliophiles brought together to discuss books in this common space. That my book could be the topic of discussion is truly a long-desired dream come true.
YA Fiction Winner // Annie Cosby
2020 New York Author Project Winners
Adult Fiction Winner // Andrea Simon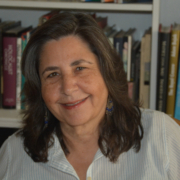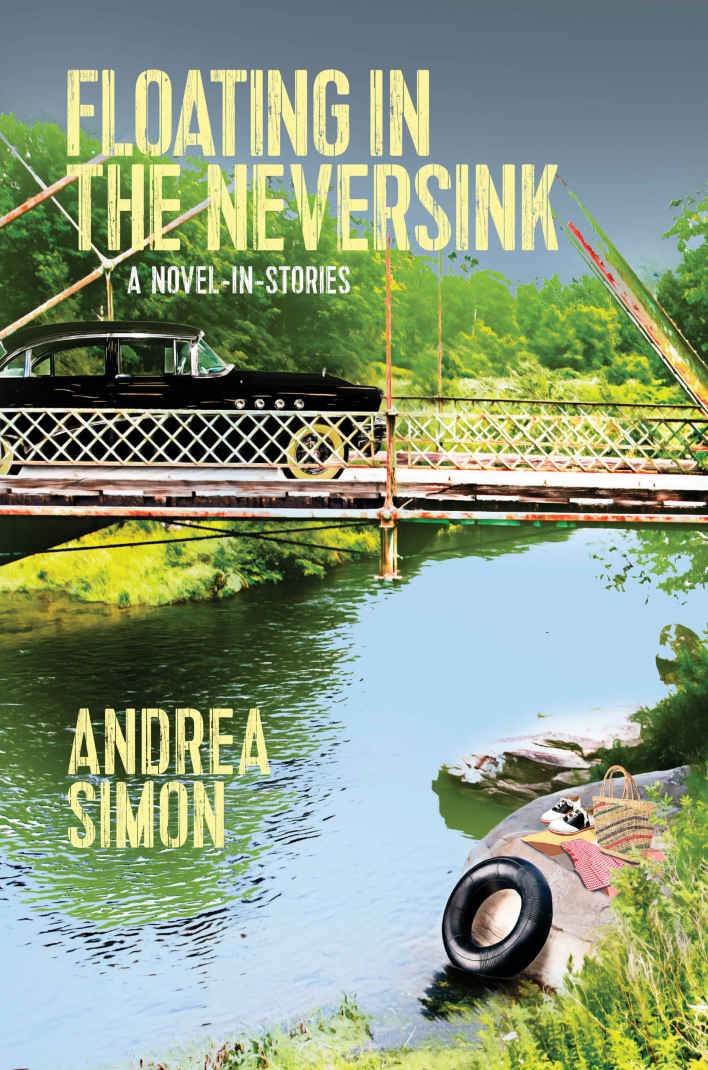 Tell us a little bit about yourself. 
I am a native New Yorker, a product of public education from elementary school to undergraduate studies at Brooklyn College and, most recent, graduate school at the City College of New York where I earned my MFA in Creative Writing. I live on the Upper West Side of Manhattan with my husband; I have a grown daughter who is a filmmaker. As an author, I have three published books: Bashert: A Granddaughter's Holocaust Quest, a memoir/history; Esfir Is Alive, historical fiction; and Floating in the Neversink, a novel-in-stories. I enjoy teaching various courses in creative writing, as well as participating in book discussions and events. For many years, I have also pursued photography.
Tell us a little bit about your winning book.
A novel-in-stories, Floating in the Neversink follows a sensitive and impressionable young Jewish girl, Amanda Gerber, through multigenerational family summers in the Catskill Mountains, interspersed with the evocative world of Brooklyn's Flatbush, from 1955-1961, a time of veiled innocence and impending turbulence.
What inspired you to write this book?
My inspiration for Floating in the Neversink was based on my childhood memories and certain films and books written about that era, which I felt often glamorized a complicated and often difficult period in history. It was a time that was unique in American life in terms of its iconic music, fashion style, the golden age of television, and, of course, the heyday of the Catskills, a sadly disappearing cultural phenomena. Having grown up in the 1950s and 1960s like the protagonist Amanda Gerber, I was often surrounded by my grandmothers and other elderly relatives who shared their courageous immigrant stories, which captured my curiosity. 
What made you want to be a writer?
It's difficult to trace the origins of my desire to become a writer, as it feels so intrinsic to my nature. Writing was always an important avenue for me to express my innermost feelings, those I often kept to myself. As a child, I made up adventures in my play with friends. Later, these adventures found themselves on the page of poems and stories. I was often transfixed by family stories and wanted to question my relatives about their origins. As an adult, I had several jobs in nonfiction writing, including those in advertising, publicity, education, and community news. Eventually, I turned to literary writing as the best way to express my ideas and use my talents.
How have libraries played a role in your writing journey?
I have used libraries often as my source of research. For my memoir, there was a great deal of genealogical material that I couldn't find in a conventional manner, especially related to Jewish Eastern European history. Librarians often helped me in person and virtually to locate maps, provide testimonies and photos, and direct me to further research. When my books were published, I often heard from librarians internationally, including research centers and museums, who housed my works. For my historical novel, Esfir Is Alive, school libraries were an important repository of my book, and I had several appearances in local schools interacting with students.
YA Fiction Winner // Beverly Burchett
2020 North Carolina Author Project Winners
Adult Fiction Winner // J.S. Emuakpor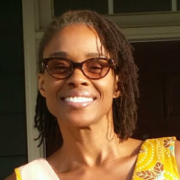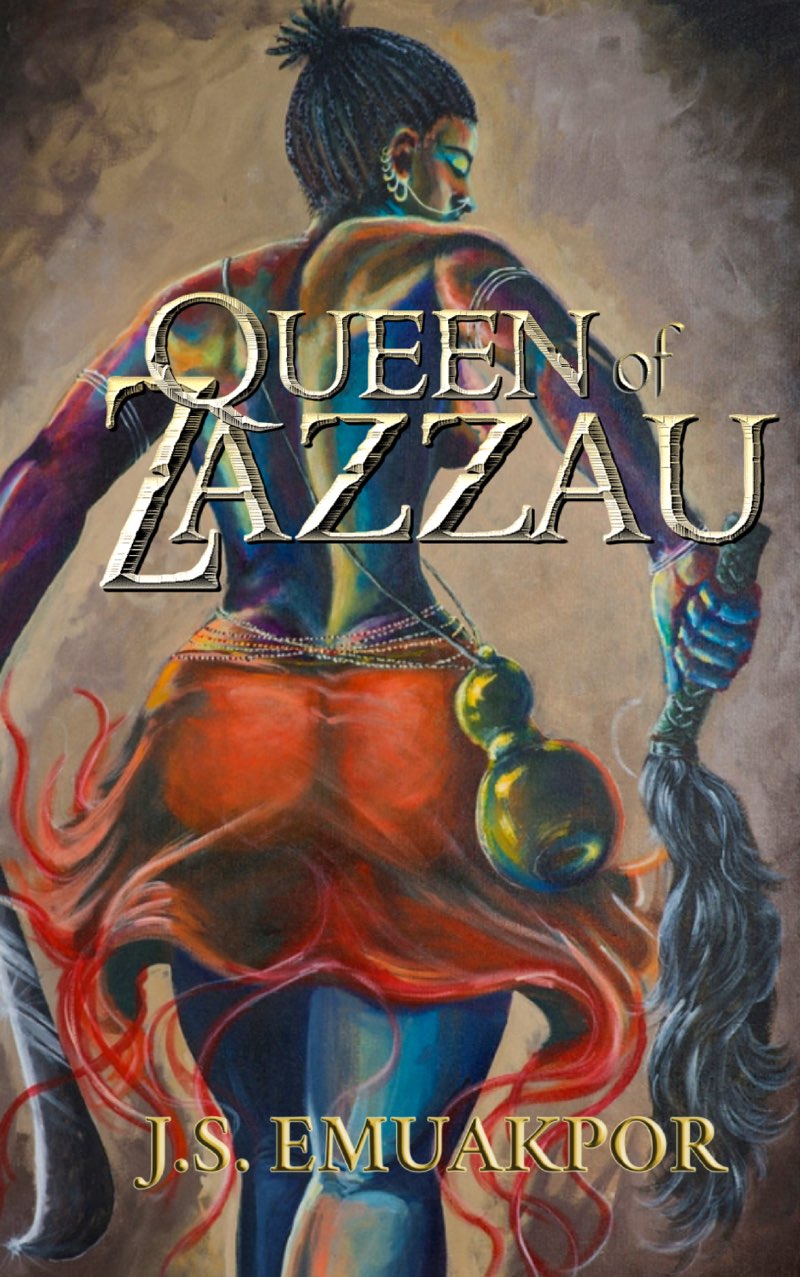 J.S. Emuakpor
Queen of Zazzau
Wake County Public Libraries



Tell us a little bit about yourself. 
I was born and raised in Nigeria, W. Africa, and moved to the US as a teenager. My alter ego is a veterinarian, a mother of four, and a grandmother of two (soon to be three). For the most part, my writing draws upon the spiritual beliefs, cultures, and oral traditions of my native land. My writing has appeared in short story anthologies, including AfroMyth: A Fantasy Collection.  You can find me at www.jsemuakpor.com.
Tell us a little bit about your winning book.
Queen of Zazzau was a labor of love and my debut novel. It is set in precolonial West Africa and chronicles the journey of a real-life West African queen, Amina of Zazzau. During the waning of the Songhai Empire, a time when the Kanem-Bornu still dominate a vast swath of the African continent and smaller kingdoms are rising to prominence through conquest and expansion, Amina's has her first experience with the ravages of war. She cannot stand by and watch as foreign invaders raid her city, but any attempt to protect her people could signal a disastrous cascade of prophesied events. This Historical Fantasy takes all of the known facts about Queen Amina and weaves magic into it, introducing the reader to a pantheon of West African gods and immersing the reader in the lifestyles and cultures of the era. This character-driven tale, told in the crisp voice of Amina herself, is loaded with strong female characters, is brazenly Afrocentric, and brings some diversity to the world of science fiction and fantasy.
What inspired you to write this book?
I first learned of Queen Amina during History class in Nigeria, and I got the idea to bring her to life when, as an adult, I realized that many of the Americans I met truly believed that Africa was uncivilized before Europeans. I wrote Queen of Zazzau to show people that Sub-Saharan Africa has a complex history filled with rich cultures, thriving cities, learned civilizations, and complex governments. 
What made you want to be a writer?
I really didn't choose to become a writer; I chose to become a veterinarian. Writing pretty much just happened. Since I was a child, I had always written fantasy stories (I distinctly remember drawing the stories before I learned how to spell). Granted, most of what I wrote prior to Queen of Zazzau was not fit for public consumption, but once Amina of Zazzau chose me to tell her story, I began learning the art of novel-writing. And here we are.
How have libraries played a role in your writing journey?
My writing journey begins and ends with libraries. Libraries introduced me to other worlds. When I was little girl, I lived for the days when the Book Mobile would come. Perusing those shelves in that cramped space, the smell of old books…  It was heaven. As a writer, seeing my books in library catalogs has been amazing. I wrote Queen of Zazzau as a means of disseminating knowledge, and knowing that people can access the knowledge at their local libraries truly makes my day. Everyday.
YA Fiction Winner // Dave Walker
2020 Ohio Author Project Winners
Adult Fiction Winner // Eliot Parker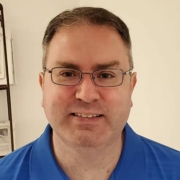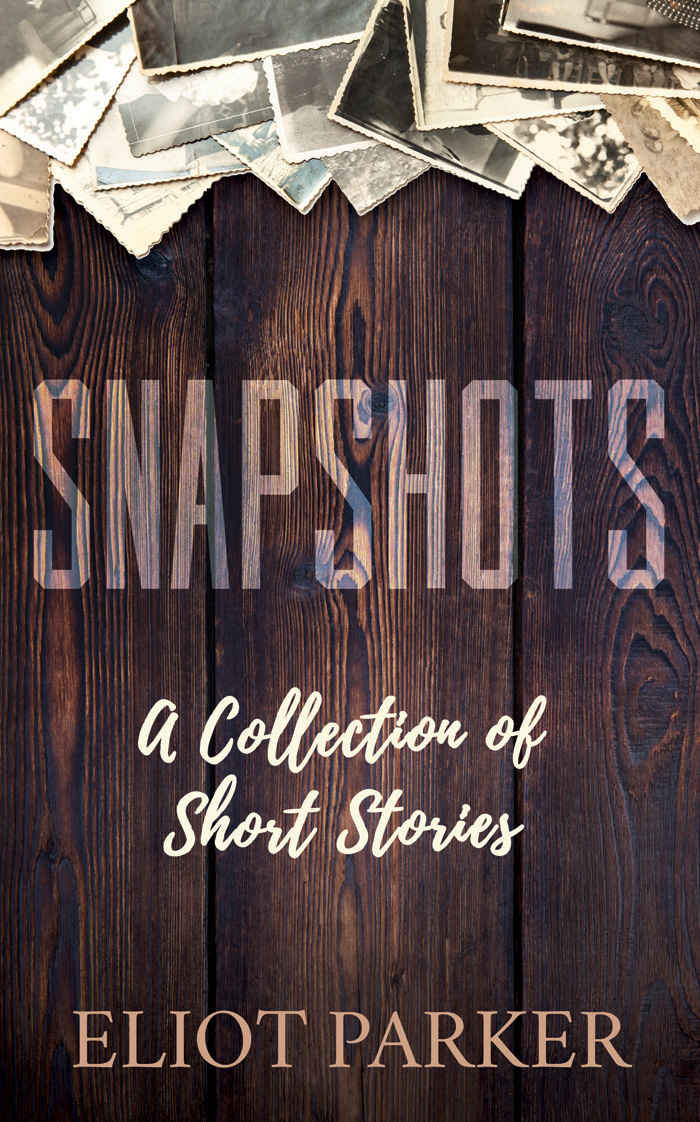 Eliot Parker
Snapshots
Briggs Lawrence County Public Library



Tell us a little bit about yourself. 
I am a native of Charleston, West Virginia and I have lived in Ohio since 2008. I am a graduate of Marshall University, Eastern Kentucky University, and Murray State University. I have written three other thriller novels. I also host a podcast program called "Now, Appalachia," which profiles authors and publishers with connections to the Appalachian region and can be heard worldwide on the Global Radio Network. I am also a cat-daddy to two wonderfully spoiled cats, Layla and Buddy.
Tell us a little bit about your winning book.
Eudora Welty's quote "A good snapshot keeps a moment from going away" is a theme that permeates all of the stories in Eliot Parker's collection of short stories, Snapshots. These stories are set in West Virginia, Ohio, and Kentucky. In the plots of the stories, the makeup of the characters is more interesting and important than the circumstances that the characters find themselves trying to manage. Each protagonist finds themselves in a complicated set of personal and professional relationships. By their nature, relationships are complicated. The protagonists in these stories are shaped by their backgrounds, life experiences, and expectations of other people. Conflicts arise for these protagonists when decisions and choices made by others alter the expectations and circumstances expected by the protagonists.
In each of these multi-genre stories, the lives, values, and beliefs held by the characters are deconstructed and each of them face a new reality brought on by an experience or situation that forces them to reexamine who they are and who they need to become. Each of these characters occupy a variety of professional spaces: cops, a rich, successful couple, convicted criminals, and others grieving the loss of a loved one and grieving the absence of love.
What inspired you to write this book?
I have always loved short stories as a reader. When I was working on my MFA in Creative Writing at Eastern Kentucky University, I spent a lot of time working on crafting and polishing short stories. Those experiences were so helpful to me as a writer. In many ways, I feel like I learned to write from writing short stories. I have been working on this collection sporadically since 2011. When I was writing novels, I would often step away from those books and work on short stories as a way to clear my mind and refocus. When I had finished the drafts of the stories, I started noticing a theme and that is when I decided to put them together as a collection.
What made you want to be a writer?
My mom was and still is an avid reader and she instilled in me at a young age the importance of reading. As I grew older and discovered the works of John Steinbeck and Pat Conroy, that is when I fell in love with language and wanted to try writing. I had joined a creative writing club as an undergraduate at Marshall with my friend Zack and I was able to get my first short story published from that experience. That's when I knew I wanted to be a writer. I was fortunate that so many writers and teachers also encouraged and nurtured me throughout my writing career, including Tom Cyrus, Gene Petry, Katherine Rodier, Bob Johnson and Julie Hensley. I am forever grateful for their guidance and motivation.
How have libraries played a role in your writing journey?
I can remember going to the South Charleston (WV) public library so often as a kid and I was always amazed that I could check out any book for free! My favorite day in elementary school and junior high school was the Scholastic Book Fair that came to the school library each year. Libraries have been some of my biggest supporters in my writing career. Some of my best friends today are public school librarians and college librarians. They do so much for readers of all ages and are so helpful and supportive of all writers.
YA Fiction Winner // Danielle Seck
2020 Ontario Author Project Winners
Adult Fiction Winner // Ann Shortell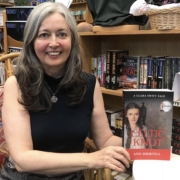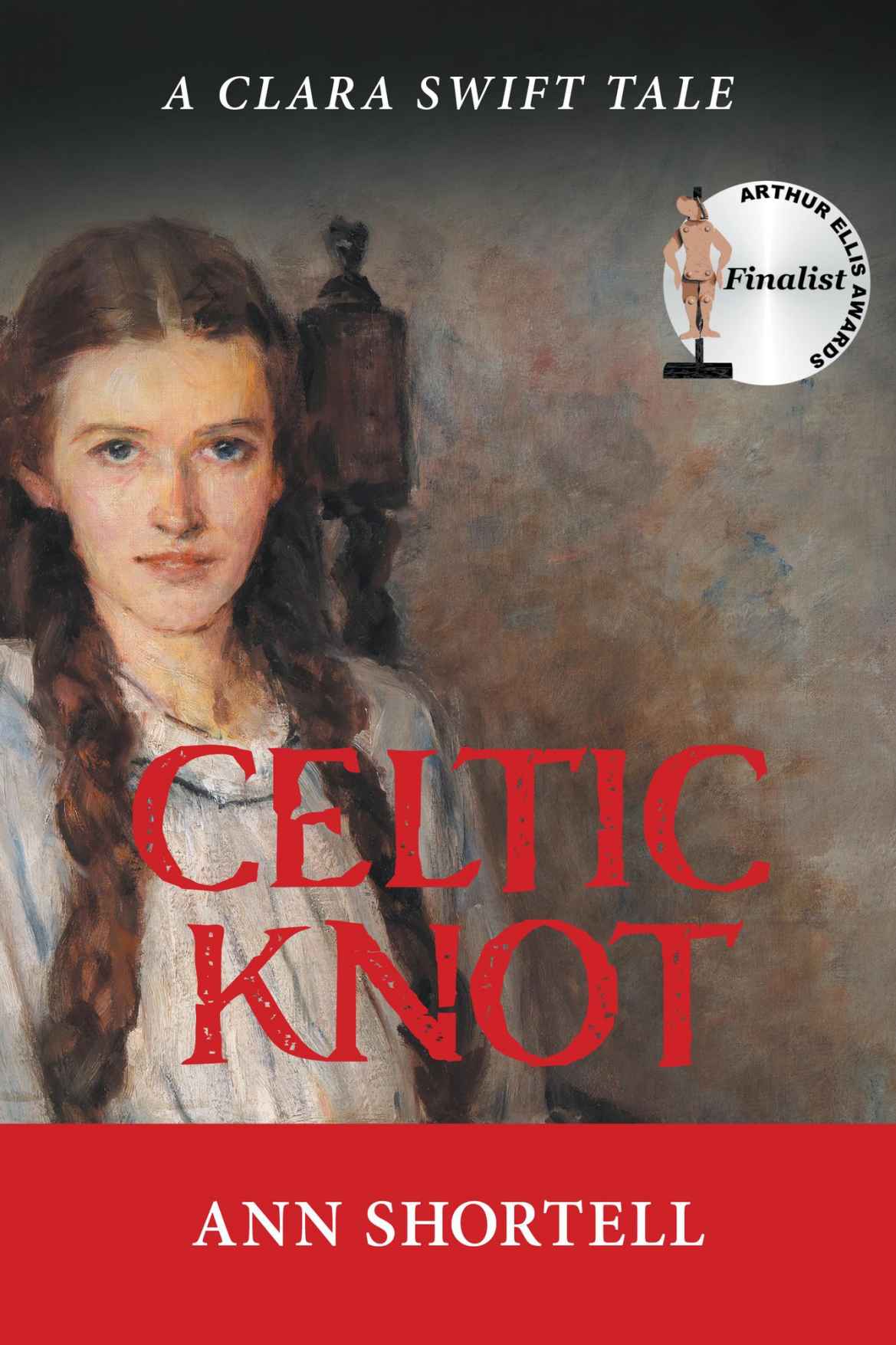 Ann Shortell
Celtic Knot
Toronto Public Library



Tell us a little bit about yourself. 
Like the storied knot in my novel's title, I am a weaving of Celtic strands. 
My father descended from Irish Catholics who crossed the Atlantic beginning in the late 1700s. They built new lives at the confluence of three great bodies of water—Lake Ontario, the Rideau Canal, and the St. Lawrence River—farming in the Thousand Islands region that would become a fluid element of the U.S.-Canadian border. 
My Welsh mother was one of almost 50,000 women who arrived in Canada as 'War Brides' of World War II soldiers.
Both cherished their roots, family lore, and the lessons of history, yet their viewpoints were as diverse as fact and fiction. My father, a social conservative, economic socialist, and union activist, loved the cut and thrust of political debate. My mother was a storyteller, a woman of faeries and sendings and the power of intuition. 
As a youth, I wished she would cease yearning for her homeland, under the misapprehension that longing meant she didn't fully embrace her chosen path. Now I identify with the outlander's duality. I've been an active citizen of Canada's largest city, Toronto, for more than 40 years—happily married and surrounded by family here for almost three of those decades. This in no way diminishes the truth that I too have never left my past behind. 
Whether it's town and country, historical and quotidian, reportage or fable, corporeal and intangible, my parents inculcated in me that all our borders are fluid.
Tell us a little bit about your winning book.
CELTIC KNOT A Clara Swift Tale is a twist of history which reimagines the 1868 assassination of Irish rebel and Canadian poet-statesman T. D'Arcy McGee—Canada's great unsolved murder mystery.
It is also the debut of a series of Clara Swift Tales, which will feature hinge-points in North American history reimagined through the lens of this bright, young, female Irish immigrant. 
This coming-of-age tale has been described by readers as 'Alias Grace meets a dark, twisty Anne of Green Gables.' 
The novel won Canada's answer to the Rubery Award, the Whistler Independent Book Award for Fiction. 
It has also earned more than 30 other award honours, in categories such as Literary Fiction, Multicultural Fiction, Women's Fiction, Spiritual Fiction, Regional Fiction, and Historical Fiction, from organizations including the Florida Writers Association, Crime Writers of Canada, the Colorado Independent Publishers Association, Writers Digest, the Independent Publishers Book Awards (IPPYs), and the Sarton Women's Book Awards. 
CELTIC KNOT has been cited as a strong candidate for adaptation by the ScreenCraft Cinematic Book Competition and three film festivals, and a Canadian director is now exploring series development. A publisher is considering the novel for a Chinese translation, and an animated webisode is under production by the L.A. Neo Noir Novel, Script & Film Festival. 
Reviewers and judges have been kind. "Clara is an appealing protagonist in this skillfully-constructed historical mystery," said Whistler judge Evelyn Lau. ". . . I was engaged by the polished writing and the finely chosen details…breathtaking revelations…made for a satisfying, wholly unexpected conclusion."
"Shortell vividly conveys the atmosphere that surrounded the murder and examines the profound impact that McGee's death had on the development of the fledgling nation," wrote Publisher's Weekly. "This is a lively and fascinating story, well told." 
"One of the best opening lines I've seen in a long time: 'I'm wasting my new beeswax candles, staring at the pages of the past.' That's stunning in so many sensory and symbolic ways, with a dash of intrigue . . ." commented a judge for Writers Digest's 27th Self-Published Book Awards. ". . . Reimagining an historic moment carries with it tremendous risk to be found true to the facts, and also to entertain. We can look to the musical Hamilton for the pinnacle of getting it right. This story's pinning to fact strikes some of the same bells. Well done."
In Clara Swift's next tale-in-development, An Irish Goodbye, she survives the 1869-70 Red River Resistance, only to become embroiled in an attempt to drag President Grant into the Irish battle against Britain—with the new country of Canada as the target.
What inspired you to write this book?
We all meet with moments in life that set us on a new path. Three weeks after my mother's death, I dreamed of a girl, writing by candlelight, "I was on the other side of the door when Mr. McGee was shot." I knew she meant Canadian Father of Confederation T. D'Arcy McGee, who was struck down while Canada was in the crucible that would shape its nationhood. Unlike Lincoln's assassination three years earlier, there were no witnesses. Irish rebels were blamed, and the one hanged for the crime maintained he did not pull the trigger. To this day, his relatives maintain his innocence. 
When I was but a girl myself, my father recounted how our fellow Irish-Canadian had been shot in the back of the head in the middle of the night, while on the threshold of his Sparks St. boarding house in Ottawa—at the very spot where we stood as he spun the tale. 
I looked upon this dream-girl. and her echo of that long-buried story, as a sending. The kind of vision of which my mother used to speak. The gifting of a character, one who would lead me into my people's and my country's past. Whatever had conjured Clara Swift for me, I set aside everything else, to reimagine history—and attempt to create a heroine akin to those who lived in the stories I'd always loved to read.
What made you want to be a writer?
As Leonard Cohen crooned in Tower of Song, "I was born like this, I had no choice."
I was the child my parents would discover carefully laying playing cards on the dining room table, while introducing each newly-named character to their mates. Or else perched on the staircase, making up stories of the denizens who inhabited the realm underneath the treads and risers. That secret world was discovered when my older sister Susan plopped down next to me one day, and I cried out, "You're sitting on Noonan!"
By age six, I read everything that came over the transom. Even the military humor page in Reader's Digest, though I never got the jokes. A few years later, I asked my mother why people's names were listed in magazines. "Those people write the stories," she said. I replied, "That will be my job." 
Then I discovered Emily Byrd Starr, the heroine of a series of books by Canada's L. M. Montgomery. I also loved her Anne Shirley, a.k.a. Anne of Green Gables. Emily, though is a special creature: a girl who must write. The plots of the trilogy are built around her need to spin stories. I learned from these books that someone else felt that thrill of creation; how I should react to naysayers and learn from editors, how to value my work, and how the community would respect writing when it was a paying job.
I applied to journalism school in order to be a writer, just as All The President's Men was released and investigative reporting became the rage. As a business journalist, I did my share of uncovering the dark side of high-stakes decision-making. I worked for dailies, weeklies, and magazines, coauthored two books, then wrote one by myself: a serious study of how the Canadian business landscape was being shaken up by the push for globalization.
A few years later, a switch flipped in my mind. Whether through burnout or epiphany, I needed to leave my successful career in journalism and return to my storytelling roots. I'd written non-fiction books; now I would finally publish a novel.
Well, I failed. Then I failed again. The tale of my road to published fiction is one of those windy, picaresque sagas that involves inspiration, an agent, hubris, multiple drafts, another agent, surgery, family crises, love and marriage, a diversion into Latin paleography, the loss of parents, a reeducation, concussion, CBD oil, gamer glasses, and all the usual suspects. In short: I have two unpublished manuscripts in drawers. Number One is a mystery set in the 1990s in Palm Beach Florida. Number Two is a saga of women in medieval France and England healing as a community, after a devastating battle, by creating a timeless work of art. 
When Clara Swift arrived in my life, I knew that I needed to learn how best to write her novel. And I knew that once it was properly written, I would self-publish, on the 150th anniversary of McGee's assassination.
CELTIC KNOT was workshopped through a transformative two-year online novel-writing course at Stanford University. After my 2016 graduation, I suffered a severe concussion. My plans were revived the following spring, spurred on by a finalist placement in a mystery manuscript contest. The gamer glasses and CBD oil allowed me to once again focus on words typed on a screen. And the book was launched at exactly the right moment in time.
How have libraries played a role in your writing journey?
Like most writers of my acquaintance, I breathe deeply when entering a library; then, transported, relax into a smile. A library is a portal to so many worlds. Turn one way, you are surrounded by the knowledge of ages. Turn another, you meet up with old friends, flirt with new fantasies. This love affair began early, of course. When I was nine, we moved. I was told only one thing about my new home: it would be closer to the library.
Large swathes of CELTIC KNOT were researched and written at the Toronto Reference Library. I was that person madly writing in their ground-floor Balzac's Café; the woman looking for a carrel in the stacks with a view of the ravine's autumn leaves; the figure in a blue woolen cape rolling a red leather computer case through the double-glass doors into the climate-controlled Baillie archives. 
My book is mainly set in Ottawa, our nation's capital. After the local newspaper ran my anniversary homage to McGee, noting my upcoming launch, the Ottawa Library phoned in an order for four copies of CELTIC KNOT. My indie bookseller and I agreed: this was my novel's true arrival. 
Happily, this pattern was repeated in my hometown. Letting the broader library community know about an indie book is, of course, a much tougher job. I secured a three-minute pitch as part of Crime Writers of Canada at the Ontario Library Association Super Conference, as well as a place on a few mystery-writing library panel presentations But libraries in cities like Toronto are inundated with local indie authors. 
When I returned to the Reference Library, this time in search of my Publishers Weekly print review, the magazine's issue hadn't yet made it to Canada. The librarians I chatted up checked it out online, though, and suggested CELTIC KNOT be added to Toronto's collection. And so I learned how reviews and award placements could make a huge difference: I tracked when hardcover sales spiked, while both WorldCat and local Canadian library listings increased following award honours. 
Canada has a Public Lending Rights program, which measures and compensates writers for library usage. I was ecstatic this spring when my PLR cheque showed CELTIC KNOT in the collections of half the libraries randomly sampled.
Still, my novel's eBook wasn't readily available to libraries, and I didn't know how to bridge that barrier. Until I heard about the Indie Author Program. Becoming part of the Select Commercial Curation was a huge boost, and I've been proudly promoting my eBook's availability through IAP and Biblioboard. 
Come Indie Author Day, I tuned in to find out which of my indie colleagues would be chosen 2020's Ontario Adult Fiction Author. I was alone when I heard the words CELTIC KNOT. Twenty minutes later, my husband was alarmed to walk in and find me, distracted and hyperventilating, my hands shaking ever so slightly.
YA Fiction Winner // Richard Stephens
2020 Texas Author Project Winners
Adult Fiction Winner // Joanne Easley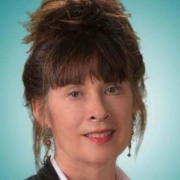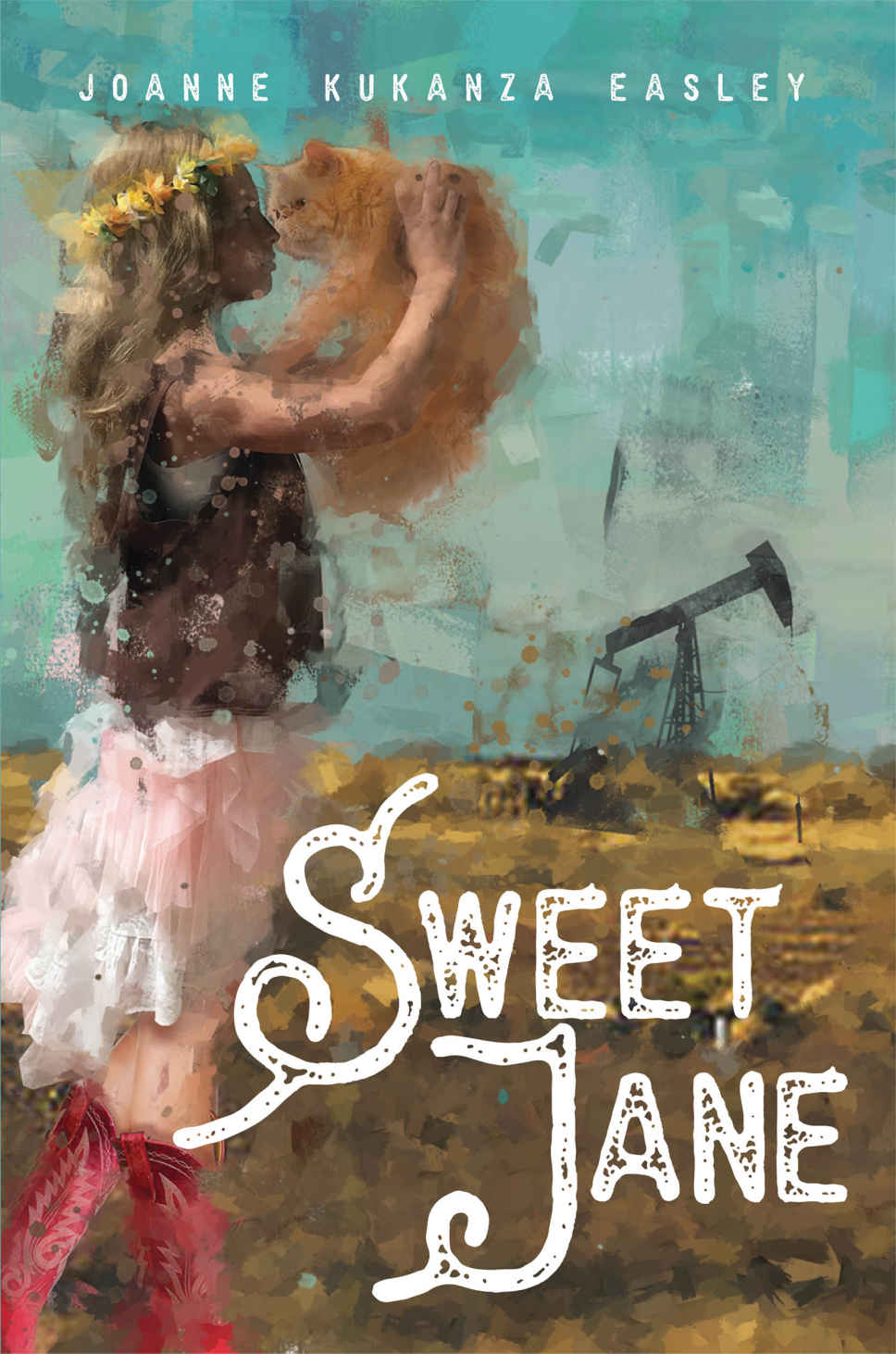 Joanne Easley
Sweet Jane
Medina Community Library



Tell us a little bit about yourself.
I have always wanted to be a writer but never got serious about it until my twenties, when I began to join writer's groups and attend workshops. Despite writing a novel and many short stories, I never seriously pursued publication. After I retired from a career in nursing (with experience in the clinical world of the operating room and the deeply human psychiatric nursing specialty,) I knew it was time to make my life-long dream come true.
Tell us a little bit about your winning book.
Sweet Jane was inspired by a writing prompt at a café in Austin several years ago. I had a vision of a heartbroken teenage girl hitchhiking away from a dysfunctional home. I had to know more, and so I created the character, her dysfunctional family, and the trauma she suffered. 
Jane grows up with an alcoholic mother and leaves home at the age of sixteen, hitchhiking to California right on time for the Summer of Love. She vows never to return. Seventeen years later, Jane looks good on paper: married, graduate school, coin-carrying member of AA. But returning to Odessa for Mama's funeral catapults her back to the events that made her the woman she is. When past and present collide, secrets and lies are exposed, and Jane learns about honesty and forgiveness.
How have libraries played a role in your writing journey?
As soon as I could fill out the application, I got my first library card and devoured books as a child. Nancy Drew books entranced me and rooted the desire to write. That reading habit continues to this day, although my tastes have changed. The small writing group I facilitate at the Medina Community Library in Medina, Texas is one of my joys. They call our library the "best little library in Texas" with good reason. Alison Harbour organized my first book signing in February of 2020. Her warmth and support mean the world to me.
YA Fiction Winner // Grace Allison Blair
2020 Virginia Author Project Winners
Adult Fiction Winner // BV Lawson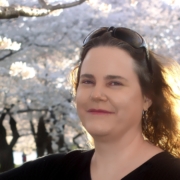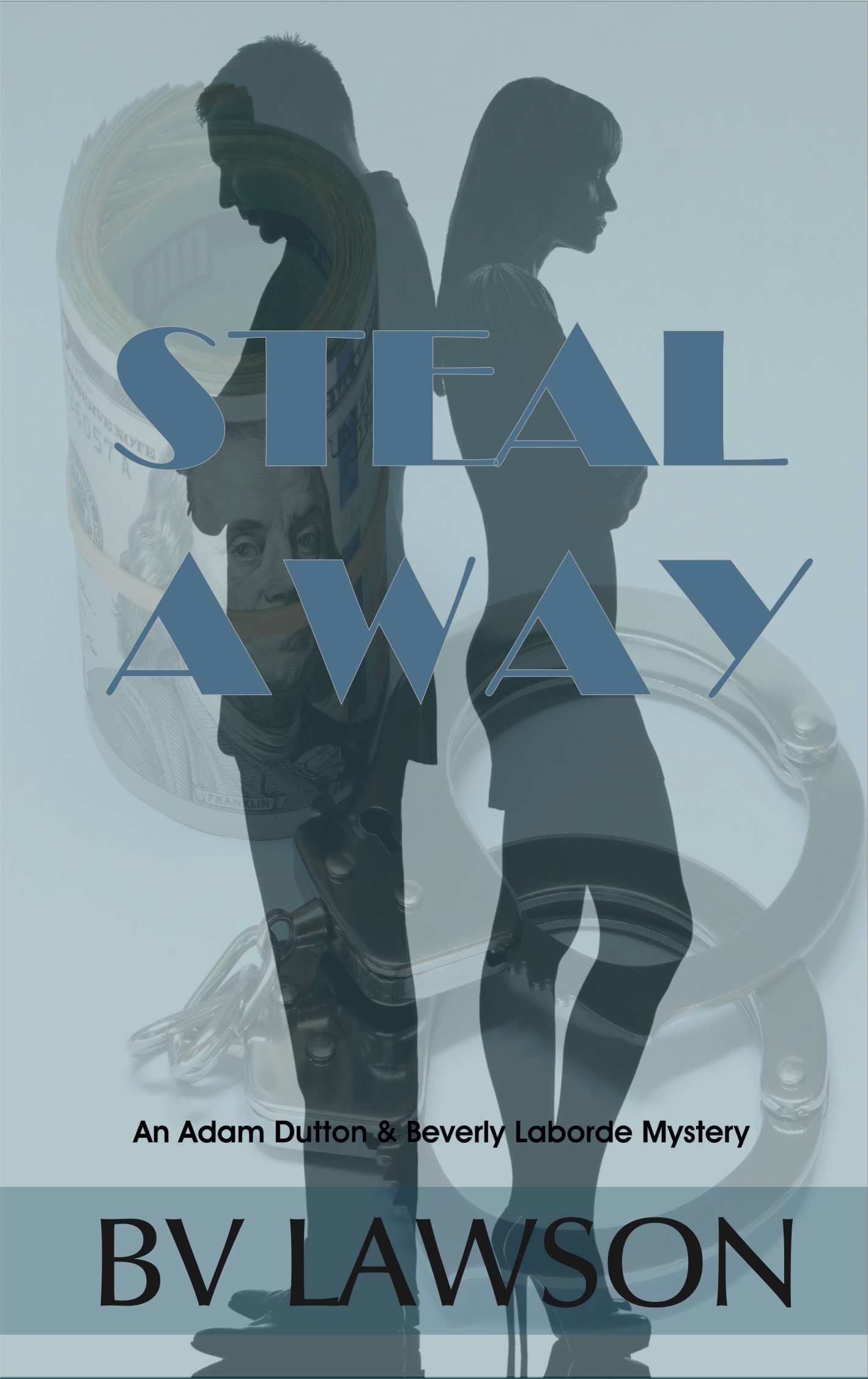 BV Lawson
Steal Away
Arlington Public Library System



Tell us a little bit about yourself. 
My short fiction has appeared in dozens of publications, been nominated for the Pushcart Prize, and honored by Derringer, Golden Fedora, and Gemini Magazine Awards, and I was also a contributor to the Anthony Award-winning Blood on the Bayou. My Scott Drayco crime novels have also been named Best Mystery in the Next Generation Indie Book Awards, chosen as a Featured Library Journal Pick, and been a finalist for Shamus, Silver Falchion, and Daphne Awards. I currently live in Arlington with my husband and enjoy flying above the Chesapeake Bay in a little Cessna. Visit me via my website at bvlawson.com. No ticket required.
Tell us a little bit about your winning book.
When Beverly Laborde becomes a con artist to exact vengeance on the man who shut down her grandmother's antiques business and sent her to an early grave, Beverly comes face to face with the handsome but haunted Vermont police detective, Adam Dutton—who doesn't know whether to arrest her or ask her out on a date.
But Beverly and Adam soon face an even worse problem than their inconvenient growing attraction toward each other:  they've both incurred the wrath of the wealthy and formidable Reggie Forsythe. Forsythe's criminal tendrils seem to reach into all areas of Vermont politics and the Northeastern Antiquities League, and he'll do anything to keep his dark secrets safe.
Beverly and Adam enlist the help of a sympathetic antiques dealer and the mysterious "Mr. X," but will it be enough to prove Forsythe is guilty not only of theft and bribery but possibly murder? Beverly and Adam soon learn that if they can't outgun their nemesis individually, together they just might have a fighting chance.
What inspired you to write this book?
My sister-in-law and her family own a youth summer camp in Vermont, which I have visited on several occasions. It's impossible not to fall in love with the area, especially in the autumn. Since this is the start of a new mystery series, I wanted to choose a different setting from my Scott Drayco novels that are set primarily in Virginia and the Mid-Atlantic. The characters for Steal Away were a lot different, as well, since I thought it would be fun and challenging to have a pair of protagonists whose tug-of-war relationship begins as antagonistic and slowly morphs into something deeper.
What made you want to be a writer?
You can "blame" my mother for that! She was an avid reader and encouraged me to become one, too. When I won my first poetry contest at the age of ten, it was because she helped steer me toward looking at words and emotions that were personal to me but also universal. I also have a music background, and although I'm not a professional musician (I did train as one), I think of writing as a way of putting music into words on the page. It's my way of creating "literary music."
How have libraries played a role in your writing journey?
My mother was a librarian, so libraries were part of my childhood cultural DNA. (Plus, while she was getting her MLS, I was the happy recipient of all the books she brought home as part of her course assignments.) Libraries are also vital sources for research, and I've lost count of the many hours spent burrowed among the stacks, or nowadays, combing through digital references. I've always maintained that libraries are not only the best value in the universe, they are vital to the heart and soul of every community.
YA Fiction Winner // Robert Kugler
2020 West Virginia Author Project Winners
Winner // J.E. Dyer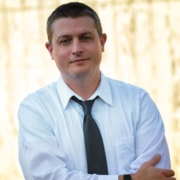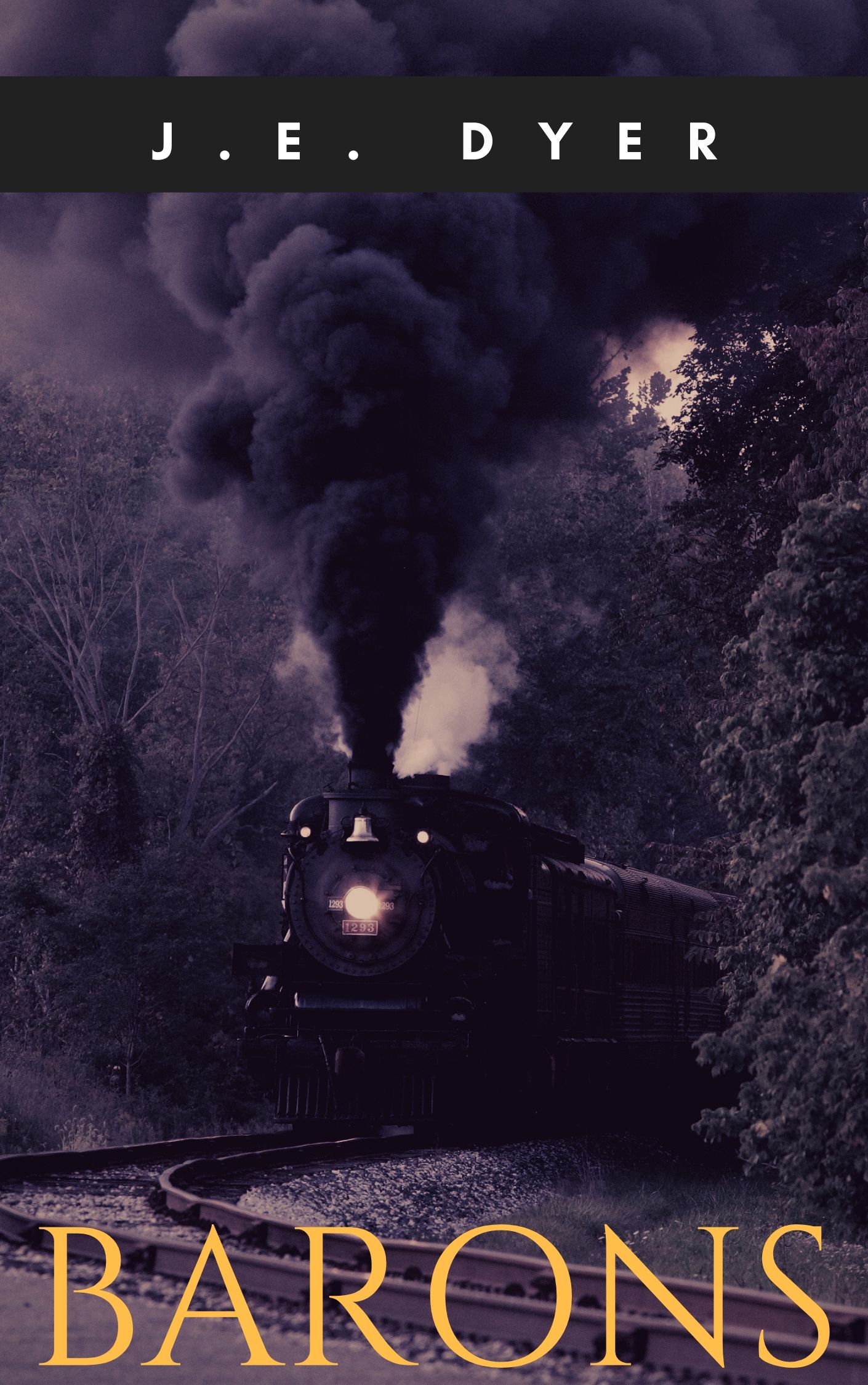 J.E. Dyer
Barons
Martinsburg-Berkeley County Public Library



Tell us a little bit about yourself.   
I've been writing for over seventeen years. Aside from historical fiction, I also dabble in horror, fantasy, and westerns. I like to focus my historical and mainstream fiction works on things that involve or take place in my home of West Virginia. Barons, for example, had a big part in shaping our state. One of the railroad barons, Collis Huntington is the namesake of our city of Huntington, WV. Apart from writing, I love spending time with my family, learning languages, and baking stuff. 
Tell us a little bit about your winning book. 
Barons is the story of five families and their rise to prominence in the nineteenth century. Enemies had to find ways to work together. Alliances were tested. Relationships fell into ruin. The lives of these men and women were extraordinary and still resonate across time into the culture of today.  
What inspired you to write this book? 
I've always been fascinated with steam trains. A lot has been written on the history of the First Transcontinental, but few works dove deep into who these individuals were, their emotions and relationships. I wanted to take that angle on this project and bring them to life. There's a lost elegance and romance that goes along with railroad travel. Too many of our scenic gems go unused or undervalued around the country. 
What made you want to be a writer?
I love telling stories and entertaining others. Writing stories that evoke powerful emotional responses helps to remind me that I'm still alive. If we don't feel, then we're just another animal.
How have libraries played a role in your writing journey? 
My local library was where I first became obsessed with books. This, of course, paved the way for me to explore creative writing. As a writer, libraries still play a huge role in my life. They not only help me scratch a reading itch from time to time, they also help me in circulating my stories out to new readers and fans.